Weekend Warriors: Hiking the Pacific Crest Trail // MountainHikingSite.com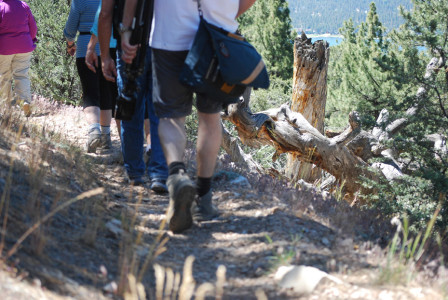 Many people would love to hike the entire 2,650 miles of the Pacific Crest Trail, but many people also have full time jobs with 2-3 weeks of vacation per year so a six-month trek in the wilderness isn't realistic. Instead, why not rack up some miles completing sections of the trail on the weekends?
A good place to head for weekend warrior hiking is Big Bear, California where you can take day trips on the famed trail and still wind up in a comfortable bed at the end of the day.
Section C of the PCT starts in Palm Springs and goes through Big Bear according to Sierra Club hike leader Ed Caliendo. Many through hikers will stop to take breaks in Big Bear for the same reasons they stop to take breaks once they reach the Sierra Nevada mountain range a few hundred miles down the trail: it's beautiful.
Read the full article here.