Ten-year-old Kid Hikes Sierra High Route // Explore.visitmammoth.com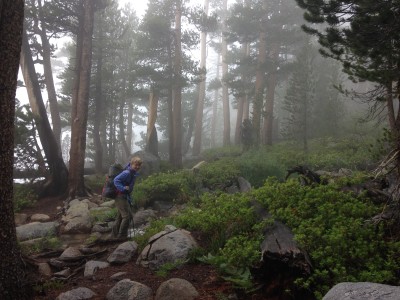 Sometimes, as John Muir pointed out, the mountains are calling and you must go, no matter what your age and how far the distance. Going deep into the mountains is exactly what 10-year-old Sage Miller did this summer.
Sage and his father, Brant (or Trek-or-Treat and Leadfoot if you want to use their trail names), completed the Sierra High Route Trail, also known as Roper's Route.
"With the premature snow melt I knew we wouldn't need crampons this year," Brant said of their route choice. "And it seemed like it might be too hot on the John Muir Trail."
Read the full story here.