Chef Bill Glover Raises Awareness of the Columbus Ohio Food Scene // Journeys of Discovery with Tom Wilmer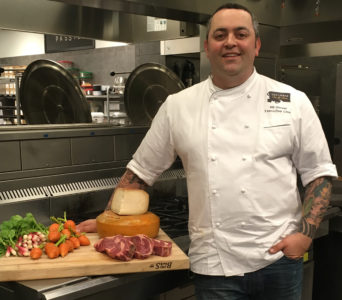 Columbus, Ohio is tapping into its agricultural roots to form a truly local food system, one in which farmers, chefs, and consumers can all participate. Join NPR Podcast host, Lara Kaylor with Chef Bill Glover of Gallerie Bar & Bistro at the Hilton Columbus Downtown as he leads the charge in bringing his community together to create a more sustainable way of eating.
Listen to the podcast on NPR or on KCBX.